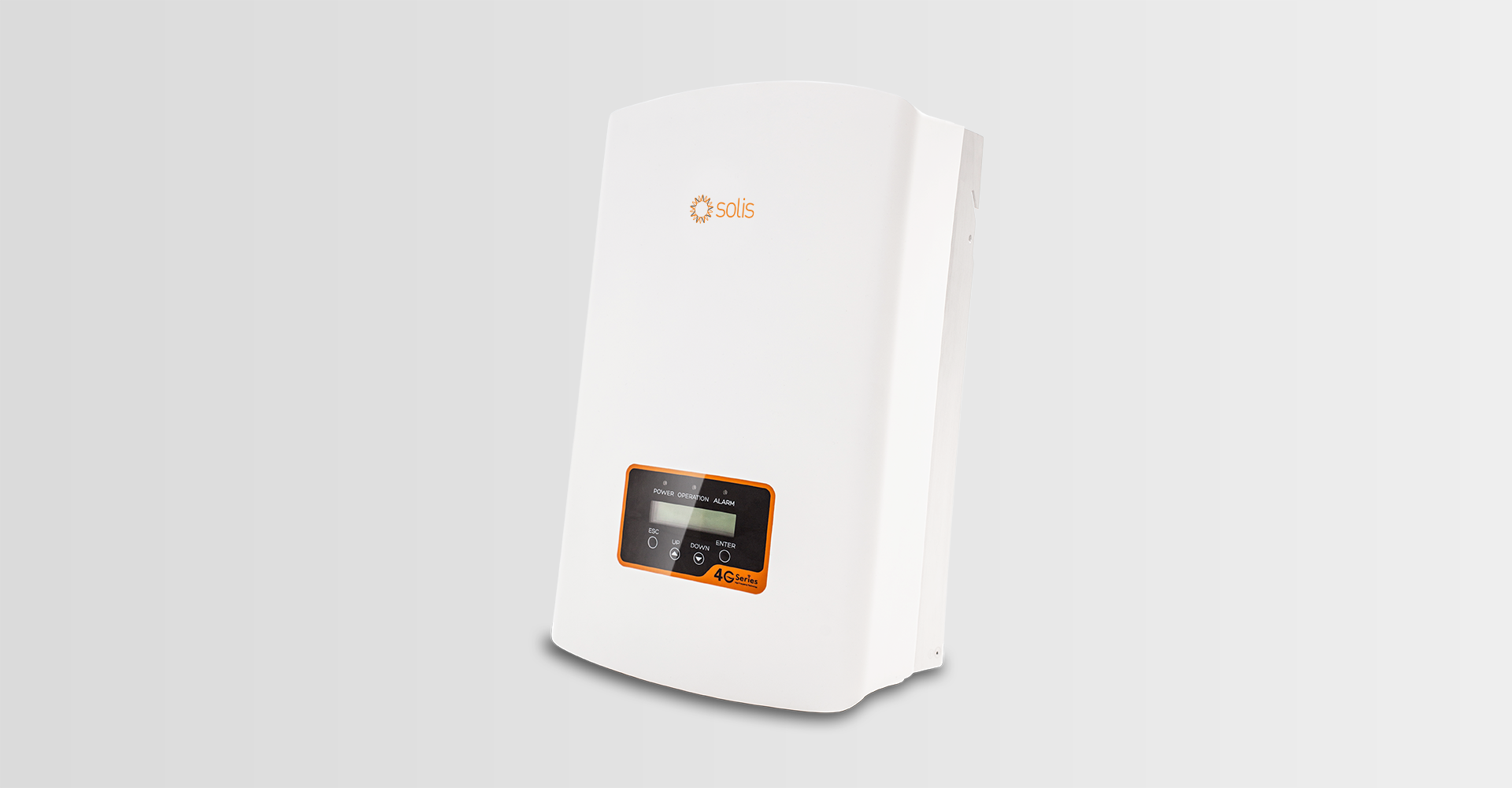 Solis Dual Inverter
Solis 4G single phase inverters are hot off the presses, and reach up to 95.% efficiency. Their 700W inverter is ideal for the small arrays typical of new build developments and boasts an extremely flexible input voltage of 50-500V at 11A and a compact, lightweight unit to house it all in.
The Solis dual tracker inverter will handle up to 5.8kW of PV, and still boasts a compact and attractive housing. This is the dual MPPT version for split arrays.
A wide MPPT input range of 50-450V per MPPT and a low 60V startup voltage allow for great levels of flexibility when designing an array.
Export limiting is also available with the use of a separate CT clamp.
Specifications:
Maximum efficiency of 97.8%

IP65

Startup Voltage: 90V

Max DC Voltage: 550V

Max input current: 11A

Dimensions: 543 x 310 x 160 mm

Weight: 11.5kg

Warranty: 5 years
Please contact us for personalised quotation for installation.*
*Only available in Suffolk, North Essex and South Norfolk